News

Fundraising events 2020
Friday 10 April and Saturday  11 April – Bridgemere Garden Centre – Shake a Can
Saturday 18 April  – Fashion Show and Pop Up Shop staged by Colours Fashions of Manchester – Royal British Legion, Church Street, Market Drayton 7pm – 10pm
Saturday 28 August and Sunday 29 August – Bridgemere Garden Centre – Shake a Can
Saturday 5 December  and Sunday 6 December– Bridgemere Garden Centre –  Christmas Shake a Can

Sooooooo Brave!!!!!
I thought you might be interested in supporting this GoFundMe, https://www.gofundme.com/f/liz039s-skydive-for-shropshire-street-cats?utm_source=customer&utm_medium=email&utm_campaign=p_cp+share-sheet.
I am raising funds for Charity that I volunteer for, Shropshire Street Cats. It's no secret that I adore cats and fostering and rehabilitating them has become a huge part of my life over the past few years. So far in my own home I have fostered over 35 cats ( and yes I have kept a few of them!)
On March 7th 2020 I will be jumping out of a plane! Please please support me on this – I hate flying, I'm terrified of heights and basically this whole experience is already giving me sleepless nights- BUT if it can help raise much needed funds for this amazing charity then I will do it! There may even be some of you out there who would like to throw me out of a plane! Well here's your chance to 'pay' for it!
Even a small donation could help Liz Hindmarch reach their fundraising goal. And if you can't make a donation, it would be great if you could share the fundraiser to help spread the word.
Thanks for having a look!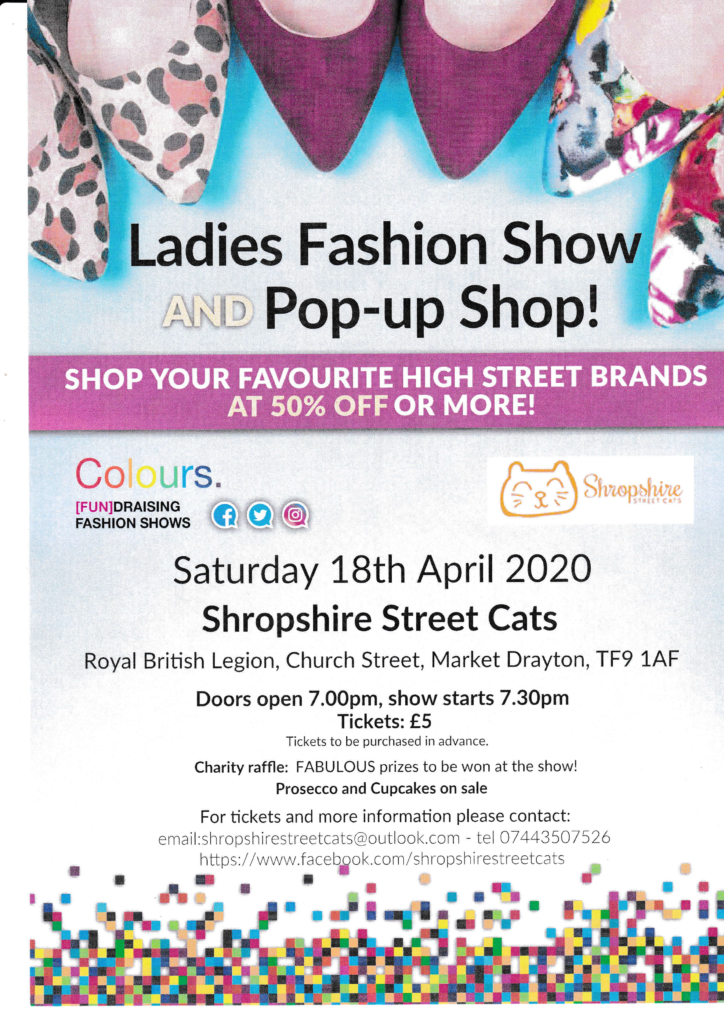 Fantastic Product!
We really enjoyed meeting Peter Hill when he visited us , he brought with him his wonderful Pedal Dishes and Cat Phones for us to try out with our rescue cats! We will certainly be training our cats with the cat phone and hopefully this will act as an aid for recalling cats that are adopted from us. Smudge also loved the pedal dish as she likes her food cool and well away from those peskie flies that so upset her tum Pedaldish is the world's only lunchbox for pets. It stops pet food from going to waste by keeping your pet bowl in a sealed container your pet can open and close by stepping onto a ramp; meat stays moist and fly-free, biscuits stay crunchy. It also comes with a deep bowl, a shallow bowl, a compartment for ice cubes, a raised feeding platform and a training wedge to keep the lid open. It will soon be fly heaven time so if your cat would like to try a pedal dish here is the link http://www.petvictus.com/home.html