Like cats? Like tea and cake? Well we've just come up with a fundraising idea for our most loyal supporters. We're opening up our luxury rescue pen near Whitchurch as (probably) the UK's smallest cat cafe. For a minimum donation of £5 per person come and see the cats we have resident, and enjoy some tea/coffee, biscuits and cake.
Terms: suitable for 1-3 people only. Strictly limited availability – our cats come first and many cats would not be confident enough to have visitors. We'll advertise whenever we have a time slot available, and ask you to message if you're interested. This is an opportunity to meet the residents, possibly with a view to adopt, although this is not required. We are not operating as a licensed cafe.
If you would like to go on the list to come and share tea and cake with our cats when we have a vacant spot please email us at [email protected]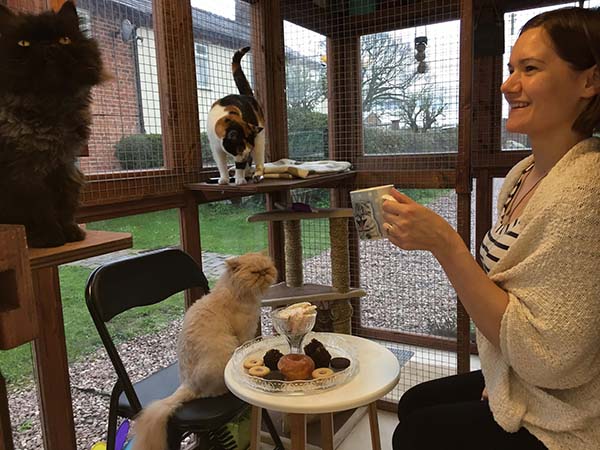 Here's what one visitor told us; "My son said it was the best cat cafe we have been too (and we've been to them all around the world from Beijing to Warsaw, Orlando and Budapest ha ha). I have to say I agree." 

?

?