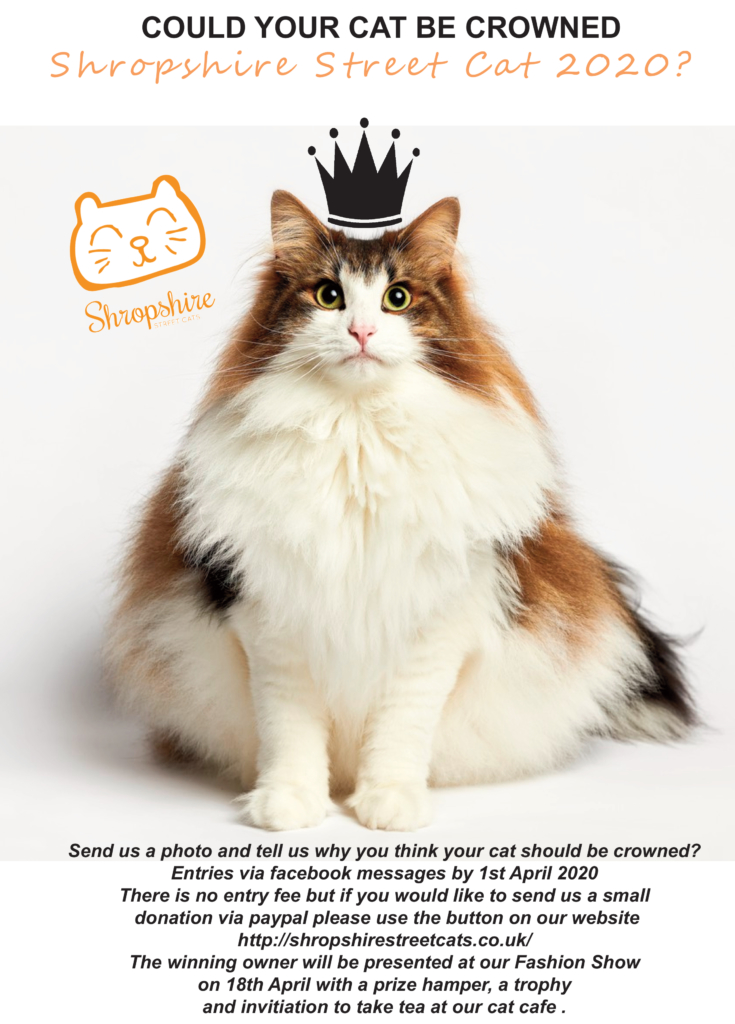 Shropshire Street Cat 2018
Beautiful Portrait of winner of our competition Billy Barkley and also  a commemorative portrait of Billy  donated by David Rowlands.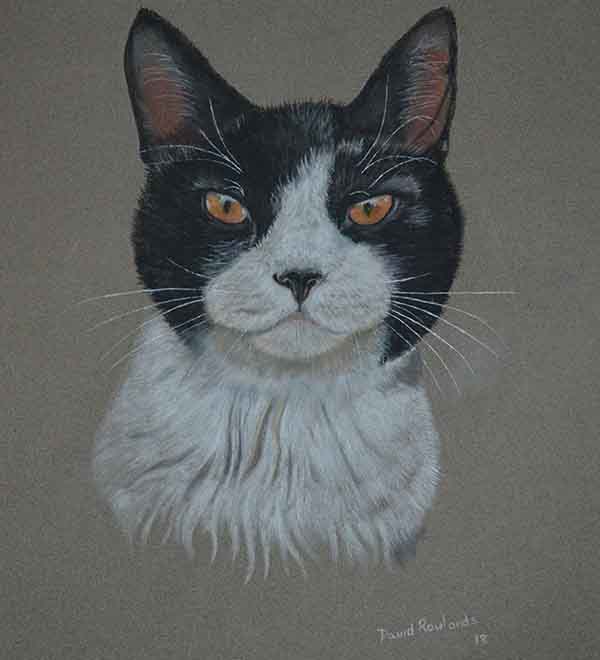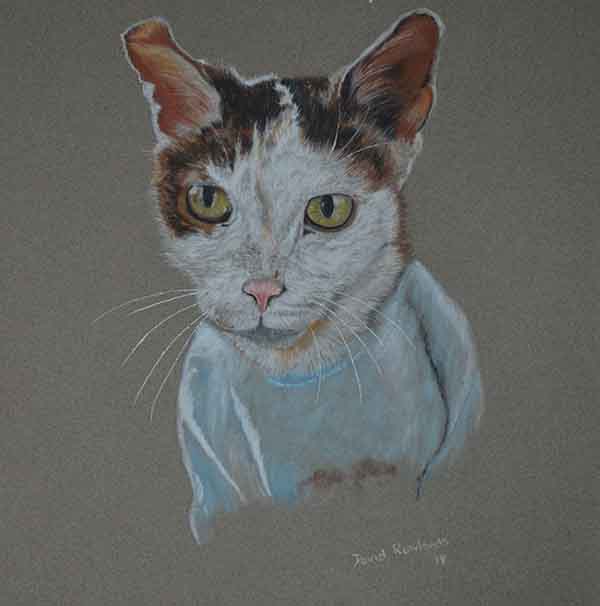 Sadly Billy's Barkley's owner Fiona couldn't be with us but our second prize winner Catherine Milner and Grace  for Fluffy  and third prize Megan Howard and Zebra winners came along to our fashion show to receive their prizes and trophies.  Thank you to David Rowlands for his beautiful portraits,  Alison of Silver and Slate for her trophies and Sue Finzi who donated some of the prizes.  We would also like to thank Cllr Mark Whittle Mayor of Market Drayton and his lovely wife Melanie who came and presented the prizes for us.  Thank you.